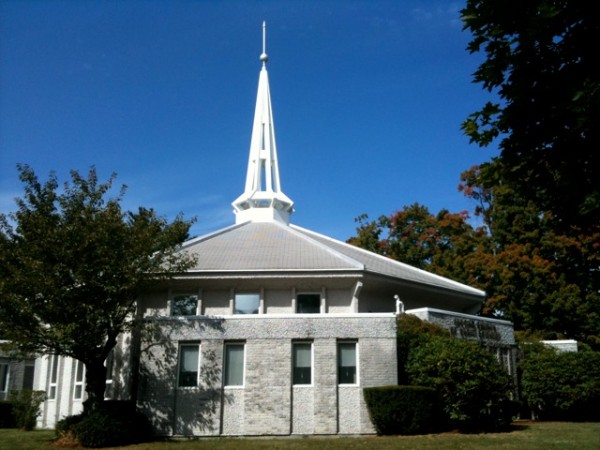 This church is one of many Christian Science churches worldwide that are branches of The Mother Church, The First Church of Christ, Scientist, in Boston. The teachings of Christian Science are firmly based on the Bible and guide us in following the example of our Master, Christ Jesus.
Our Sunday services are held at 10:30 in the morning. Sunday School for those up to the age of 20 also meets at 10:30. Students are instructed from the Bible and the Christian Science textbook.
On Wednesday evenings at 7:30, we hold a testimony meeting.  In addition to hymns, there are readings from the Bible and the Christian Science textbook, and those in the congregation can relate healings they've experienced and insights they've gained through their study of Christian Science. Everyone is welcome to attend this meeting at the church or to join us via Zoom.
Our church also has a Reading Room where anyone can learn more about the healing message of Christian Science. The Bible, the Christian Science textbook, and periodicals, books, and other products from The Christian Science Publishing Society can be studied, borrowed, or purchased. Hours for the Reading Room are Saturdays 10am – 1pm, after each service, and by appointment by calling (508) 757-2158. This is a good place to come and learn more about Christian Science for yourself. Our Reading Room is staffed by friendly librarians who are there to assist you with your search.
Everyone is warmly invited to attend our services, bring children to the Sunday School, and visit our Reading Room.