SPECIAL ANNOUNCEMENT: Effective Wednesday, March 18, 2020 through Sunday, April 5, this branch church is closed for Sunday morning services and Wednesday evening meetings. The end date may be extended due to government directive.
In accord with the Governor's announcement on March 24 the Reading Room will be closed for two weeks.  It will be open April 11, pending any further government announcements.
Online services will be available from the First Church of Christ, Scientist in Boston through the following links:
Sunday Church Service
Wednesday Evening Meeting
Online Sunday School is also available, but requires this form to be completed and submitted: TMC Online Sunday School Application
What we most need is the prayer of fervent desire for growth in grace, expressed in patience, meekness, love and good deeds.                                                           Science and Health with Key to the Scriptures by Mary Baker Eddy p. 4:3-5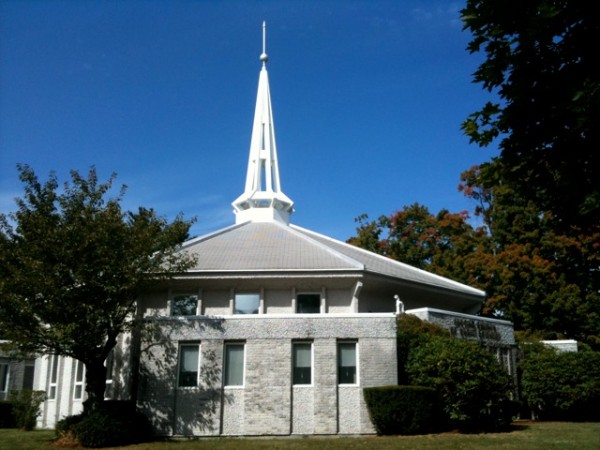 This church is one of many Christian Science churches worldwide that are branches of The Mother Church, The First Church of Christ, Scientist, in Boston. The teachings of Christian Science are firmly based on the Bible and guide us in following the example of our Master, Christ Jesus.
Hours for the Reading Room are Saturdays 10am – 1pm, after each service, and by appointment by calling (508) 757-2158. This is a good place to come and learn more about Christian Science for yourself. Our Reading Room is located inside of our church building and is staffed by friendly librarians who are there to assist you with your search.
Everyone is warmly invited to attend our services, bring children to the Sunday School, and visit our Reading Room.