Thanks to all who attended the live web lecture!
To view a recording of the lecture on YouTube, click here: Finding Your Immunity
FINDING YOUR IMMUNITY FROM DISEASE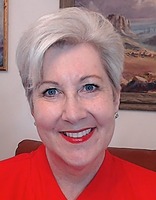 Sunday, January 24th at 1:00 pm (EST) 
Join us for a free, live web lecture led by          Michelle Nanouche, CSB, a practitioner and      teacher of Christian Science, from Paris, France.
Find out how prayer reduces fear, brings out one's natural immunity and heals disease.
For those looking for better immunity from disease, or simply interested in nurturing a relationship with a Higher Power, this live interactive web lecture discusses the Christian Science method of healing prayer that reduces fear, and the divine theology that brings out one's natural spiritual immunity from disease.
Topics covered include:                                                                                                      * How does spirituality relate to physical immunity?
* Why would prayer have an impact on physical health?
* Would any prayer do?
* Is there a mental aspect to contagion?
* What does Christian Science have to say about wearing masks?
* Is Christian Science opposed to immunization?
* Does prayer in Christian Science both prevent and cure disease?
* What effect does fear have in relation to disease and prevention?
* How does one reduce fear during global pandemic?
This lecture includes in-depth examples of healing through prayer. It explains the Biblical roots (i.e., drawn from Christ Jesus' life and teachings) and the discovery of Christian Science as a viable, effective healing practice today.
——————————————————————————————————————–
WCCA TV's interview with our lecturer, Michelle Nanouche, is now available to view on demand: https://wccatv.org/video/daily-breaking/dailybreaking-132.
For background information on the speaker, visit https://www.michellenanouchecsb.com/about-me.html
Christian Science lectures are informational and inspirational only; they are not proselytizing events.
++++++++++++++++++++++++++++++++++++++++++++++++++++++++++++++++++
This church is one of many Christian Science churches worldwide that are branches of The Mother Church, The First Church of Christ, Scientist, in Boston. The teachings of Christian Science are firmly based on the Bible and guide us in following the example of our Master, Christ Jesus.
Our Sunday services are held at 10:30 in the morning. Sunday School for those up to the age of 20 also meets at 10:30. Students are instructed from the Bible and the Christian Science textbook.
On Wednesday evenings at 7:30, we hold a testimony meeting. In addition to hymns, there are readings from the Bible and the Christian Science textbook, and those in the congregation can relate healings they've experienced and insights they've gained through their study of Christian Science. Everyone is welcome to attend this meeting at the church or virtually.
Joining virtually? There are two options to join virtually: via Zoom link (below) or by phone. If you call in with the numbers below, you must enter the meeting ID noted below, followed by #. You will also be asked to enter the passcode followed by #.
Dial by your location
+1 646 558 8656 US (New York)
+1 301 715 8592 US (Washington D.C)
+1 312 626 6799 US (Chicago)
+1 669 900 9128 US (San Jose)
+1 253 215 8782 US (Tacoma)
+1 346 248 7799 US (Houston)
Meeting ID: 951 8759 8561
Passcode: 664190
Join Zoom Meeting
https://zoom.us/j/95187598561?pwd=bjNtY2xoNHFQekErOW5NNmExZjBxQT09
Our church also has a Reading Room where anyone can learn more about the healing message of Christian Science. The Bible, the Christian Science textbook, and periodicals, books, and other products from The Christian Science Publishing Society can be studied, borrowed, or purchased. Hours for the Reading Room are Saturdays 10am – 1pm, after each service, and by appointment by calling (508) 757-2158. This is a good place to come and learn more about Christian Science for yourself. Our Reading Room is staffed by friendly librarians who are there to assist you with your search.
Everyone is warmly invited to attend our services, bring children to the Sunday School, and visit our Reading Room.