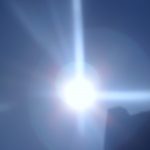 Each weekday morning, radio station WTAG, 580 AM/94.9 FM, in Worcester, MA, airs a two-and-a-half-minute spot called Morning Prayer. In an ecumenical spirit, representatives from local religious organizations offer some thoughts meant to provide a spiritual lift to the listening public. Click the play button below to listen to the most recent "Morning Prayer" programs hosted by Second Church of Christ, Scientist, Worcester.
Morning Prayer – Week of June 15, 2020
Theme: How Will This Pandemic End?
---
Monday, June 15


Tuesday, June 16


Wednesday, June 17


Thursday, June 18


Friday, June 19

Archived Morning Prayer audio available here: Morning Prayer Archive